Labor Day 2013: Busan, South Korea. Labor Day 2014: Hong Kong. Labor Day 2015: TOKYO!
We're off again; this time we are taking just four days to hop over to Tokyo. I'm especially excited about this trip because my cousin will be joining us for our adventure. Just as we made sure Jared's sister was able to visit more than one place in Asia, we wanted my cousin to get the most out of her trip as well. And we still hadn't be to Tokyo.
This will be our fourth and final visit to Japan. (Final for the foreseeable future at least). We leave Korea in January and already have the remainder of our vacations planned out. We have visited Kyoto and have stayed in Niseko twice, so this will be our first time seeing city life in Japan.
Tokyo is huge. It has so many neighborhoods and such a variety of things to see. We will mostly be hitting the big highlights. Senso-ji, Imperial Palace, Tsukiji Fish Market, Meiji Shrine…
We have one dinner booked for the Robot Restaurant; it's likely it will just give me a headache, but it seems so wonderfully weird and Japanese that I couldn't pass it up. I'm also interested in checking out some of the massive stationary stores!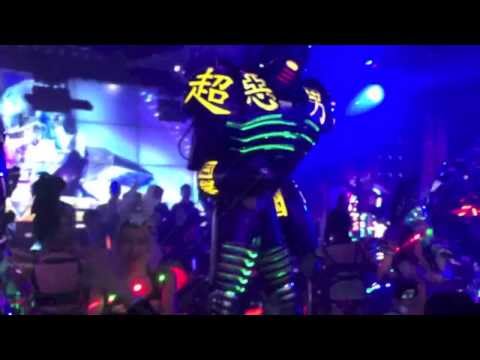 I hope your Labor Day weekend is full of adventure and robots!